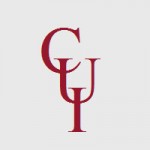 Description
Damp proofing company in Kent, Washington
18420 68th. Ave S.
Suite #110
Kent,
WA 98032
About Coatings Unlimited
Coatings Unlimited, Inc is dedicated to providing the customer with the results they want. They expect to satisfy their obligations to their customers to their customers by providing quality workmanship, in a timely manner, sharing their experience and their knowledge while keeping a safe work place for themselve and their customers emplyees.
Coatings Unlimited has over 50 years combined experience in applying industrial coatings, painting, sandblasting, pressure washing, flame spraying and other corrosion control methods. They have worked with literally every major company involved with the commercial and marine markets in the northwest. It is a diverse company which can prep and apply many different types of coatings on many different surfaces in their 50,000 square foot shop facility and/or in the field.
Their diverse past experiences have provided them with unique knowledge that they put to use on the job. They employ approximately 35 workers and own all of the necessary equipment to perform the required tasks in the industrial painting arena. All of their project managers have at least 10 years experience in the industrial field to which they are assigned.

Description
Damp proofing company in Seattle, Washington
14300 15th Avenue NE
Seattle,
Washington 98125-3163
About Seattle Painting Specialists, Inc
Seattle Painting Specialists, Inc was founded in 1988 by Dev Pontious and Zip Clarke. As they build the company, they followed a simple philosophy to give customers the highest quality service for the fairest price. This philosophy served them well over the years as the business grew. Today, Dev Pontious is the sole owner of the company, responsible for the growth of Seattle Painting, continuing as an industry leader with unmatched knowledge, service, quality and professionalism.
Seattle Painting is a full service company that provides commercial, residential, and industrial painting. It also does damp proofing, corrosion resistant coatings and many more.They are able to accept and mobilize a range range of jobs, from a multiple building condominium complex to a single door. They complete hundreds of projects each and and to date, have completed over 9,000. Their commitment to honest communication, helping to educate their customers by sharing their expertise, and quality craftsmanship is the key to their success as they continue to grow and support the industry.