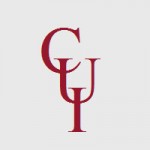 Description
Damp proofing company in Kent, Washington
18420 68th. Ave S.
Suite #110
Kent,
WA 98032
About Coatings Unlimited
Coatings Unlimited, Inc is dedicated to providing the customer with the results they want. They expect to satisfy their obligations to their customers to their customers by providing quality workmanship, in a timely manner, sharing their experience and their knowledge while keeping a safe work place for themselve and their customers emplyees.
Coatings Unlimited has over 50 years combined experience in applying industrial coatings, painting, sandblasting, pressure washing, flame spraying and other corrosion control methods. They have worked with literally every major company involved with the commercial and marine markets in the northwest. It is a diverse company which can prep and apply many different types of coatings on many different surfaces in their 50,000 square foot shop facility and/or in the field.
Their diverse past experiences have provided them with unique knowledge that they put to use on the job. They employ approximately 35 workers and own all of the necessary equipment to perform the required tasks in the industrial painting arena. All of their project managers have at least 10 years experience in the industrial field to which they are assigned.