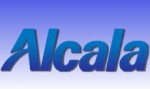 Description
Damp proofing company in San Diego, California
Alcala Co., Inc.
10788 Roselle Street, Suite 101
San Diego,
CA 92121
About Alcala
Alcala takes pride in their dedication to their customers and their needs. The company has a full labor warranty that matches the manufacturers warranties, and they strictly adhere to quality standards. Large commercial contractors and residential developers consult with them in the planning and budgeting of many large commercial projects, and they are recognized for their consistent and complete service and wide range of experience.
Many area residential builders use Alcala almost exclusively for their waterproofing, damp proofing, deck coating and caulking needs. The company has earned a reputation as one of the most respected waterproofing contractors in the industry from their great customer service and the outstanding quality and performance.

Description
Damp proofing company in Sacramento, California
2443 Fair Oaks Boulevard #270
Sacramento, California 95825
About Crystal Lok
Crystal Lok provides defense against attack and penetration by most chemicals, by water and by other liquids under pressure onto either the treated side or by pressure onto the untreated side of concrete structures.
Crystal Lok Concrete Treatment is a water-based and non-hazardous concrete treatment which has been specified by international engineer and contracting firms for large and small projects since 1992.
The Crystal Lok manufacturing, warehousing and distribution facility is capable of producing and shipping any quantity of Crystal Lok Concrete Treatment required. This facility operates with more than 29 employees, a fully staffed testing and research laboratory and Distribution Center. Crystal Lok has been manufactured in this facility for 16 years, shipping to distributors in the US, Canada, the Caribbean and Asia.
Crystal Lok Concrete Treatment product testing has been conducted by independent engineering research companies with supervision by consultant engineers. U.S.A. testing is identified in the Testing Report.
Originated as Corroseal, Inc., reincorporated in 2002 as Joan T. Geiger, Inc. when the Corroseal® Rust Converting Primer product was sold, then reincorporated as Crystal Lok LLC in 2007, we continue to produce Crystal Lok® of the highest quality materials, with excellent record of product integrity, of representation, sales, manufacturing and delivery.

Description
Damp company in Presno, California
4975 E Dakota Ave
Fresno, CA 93727
About Katch Environmental:
Katch Environmental is a local business owned by Paul Katchadourian. They specialize in industrial hygiene and certified in mold inspection and remediation, lead inspection and abatement, and asbestos abatement. They provide roll-off and waste and hazardous waste transportation services. Katch Environmental is also a certified General Contractor and a Demolition Contractor.
Katch Environmental provides fast, courteous, and professional service. We value employee safety and customer satisfaction.