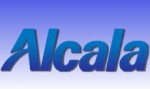 Description
Damp proofing company in San Diego, California
Alcala Co., Inc.
10788 Roselle Street, Suite 101
San Diego,
CA 92121
About Alcala
Alcala takes pride in their dedication to their customers and their needs. The company has a full labor warranty that matches the manufacturers warranties, and they strictly adhere to quality standards. Large commercial contractors and residential developers consult with them in the planning and budgeting of many large commercial projects, and they are recognized for their consistent and complete service and wide range of experience.
Many area residential builders use Alcala almost exclusively for their waterproofing, damp proofing, deck coating and caulking needs. The company has earned a reputation as one of the most respected waterproofing contractors in the industry from their great customer service and the outstanding quality and performance.