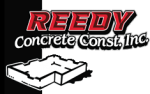 Description
Damp proofing company in Galesville, Wisconsin
16451 South 15th St.
Galesville,
WI 54630
About Reedy Concrete Construction, Inc
Reedy Concrete Construction, Inc is a family owned and operated corporation loacated in Galesville, WI. Several Reedy Concreet employees have completed training courses and they are certified by OSHA, MSHA, ADA and ACI.
RCC Inc is guided by three supervisors and an operations manager. Due years of experience, seven crews led by top notch foremen ensure a job well done.
The Trimble Construction Station and the Total Robotic Station is used to ensure a precise job layout. ReCon Coating Company is a division of RCC Inc and it specialises in commercial and residential waterproofing, damp proofing as well as air and vapor barriers.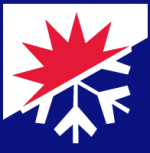 Description
652 Commerce Drive
Hudson,
WI 54016
About St. Croix Insulation Inc
Along with insulation services St. Croix Insulation offers waterproofing and damp-proofing services to all of Western Wisconsin. The St. Croix River Valley chooses St. Croix Insulation more times then not in all their water proofing and damp-proofing needs. Poly-Wall is one of St. Croix Insulations main suppliers and their Pro 1000 and Poly-Wall Stretch are superior industry products.
St. Croix Insulation Inc. serviced the St. Croix Valley area by installing fiber glass batts and blown-in insulation in residential and commercial buildings. Over the years, this has remained the bread and butter of their business. In 1996, they expanded our focus and began installing Poly-Wall, which is a foundation coating used for damp-proofing and water-proofing. In 2000, due to business growth, a new building was constructed and they moved to what is their current location, 652 Commerce Drive, Hudson, WI. In 2002, SPF (sprayed polyurethane foam) was added to their service line-up to meet the continually changing needs and wants of their customers.
Currently, St. Croix Insulation Inc. employs 19 people. This includes 15 installers, 2 sales and 2 office personnel. There are 2 corporate officers: Mike Bierbrauer, president and Jodie Bierbrauer, secretary/treasurer.