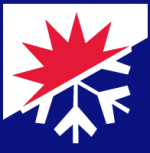 Description
652 Commerce Drive
Hudson,
WI 54016
About St. Croix Insulation Inc
Along with insulation services St. Croix Insulation offers waterproofing and damp-proofing services to all of Western Wisconsin. The St. Croix River Valley chooses St. Croix Insulation more times then not in all their water proofing and damp-proofing needs. Poly-Wall is one of St. Croix Insulations main suppliers and their Pro 1000 and Poly-Wall Stretch are superior industry products.
St. Croix Insulation Inc. serviced the St. Croix Valley area by installing fiber glass batts and blown-in insulation in residential and commercial buildings. Over the years, this has remained the bread and butter of their business. In 1996, they expanded our focus and began installing Poly-Wall, which is a foundation coating used for damp-proofing and water-proofing. In 2000, due to business growth, a new building was constructed and they moved to what is their current location, 652 Commerce Drive, Hudson, WI. In 2002, SPF (sprayed polyurethane foam) was added to their service line-up to meet the continually changing needs and wants of their customers.
Currently, St. Croix Insulation Inc. employs 19 people. This includes 15 installers, 2 sales and 2 office personnel. There are 2 corporate officers: Mike Bierbrauer, president and Jodie Bierbrauer, secretary/treasurer.