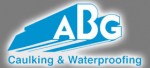 Description
Damp proofing company in Morristown, Tennessee
3407 West Andrew Johnson Highway
Morristown,
TN 37816
About ABG Caulking & Waterproofing
ABG Caulking & Waterproofing of Morristown, Inc. was originally part of the already established ABG Caulking Contractors, Inc. of Goodlettsville, TN; but in 2006 branched off to stand on its own. The business was founded in 1970 by President and CEO Arles B. Greene. Arles still runs the Goodlettsville office, while his brother runs the Morristown office. The ABG Corporation has over 40 years of experience in the caulking and waterproofing field, and is still a leader in the industry. With a combined total of over 350 employees in 6 offices throughout the USA, their teams travel to jobsites far and near making them a global leader in the industry. ABG is a family owned company that has always stood behind its honesty and integrity, and will keep these standards well into the future.
ABG workers travel throughout the United States in their fully stocked vans with all tools, materials, etc. needed for every project. Internationally, crews travel and establish a base near the jobsite to coordinate all needed workers, materials and vehicles from that location. No project is too big or too small for ABG. Ultimately, they strive for quality and craftsmanship on every project. All work is completely guaranteed and every project is finished only when the builder and the ABG foreman are satisfied with the performance and workmanship.

Description
Damp proofing company in White Bluff, Tennessee
4982 Hwy. 70 East,
White Bluff,
TN 37187
About JWC Specialties
JWC is a furnish and install contractor for all types of moisture protection, using dampproofing, above grade dampproofing, fluid applied air barrier, cavity wall dampproofing and more
JWC Speicalties was founded in 1969 by the Johnson family. From the beginning the company established a niche as specialists in the moisture-proofing trade. In the early 1980's, the company expanded into commercial waterproofing and caulking systems and added membrane roofing and sheet metal work in the mid 1980's. Standing seam metal roofing and metal wall systems were incorporated into JWS's program in the late 1980's and over the last twenty-three years has become the major emphasis for company projects. JWC cpecialties has added many other specialty areas to its work portfolio. Throughout its forty plus years history, ownership has been retained by the Johnson family.
The geographic reach of JWC Specialties now extends throughout the South and Southwestern part of the country. Michael Johnson, JWC Specialties' oresident, credits competent manufacturer's that provide single-source painted material, shop and field roll former machinery programs with positioning their company to be able to execute high profile, unique projects and to adapt architectural specifications into perfectly executed projects. Michael Johnson, in describing his company's philosophy states: "We seek out design challenges and take pride in successgully completing the project - Berridge has the products to make any design concept become realit!"
Some of the outstanding projects completed by JWC include the Country Music Hall of Fame which features ultra-long, 221' foor Berridge Cee-Lock structural panels; the Nashville Super Speedway, the Davidson County Juvenile Justice Center and the Parkway Mall domed rotuna in Huntsville, Alabama.