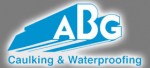 Description
Damp proofing company in Morristown, Tennessee
3407 West Andrew Johnson Highway
Morristown,
TN 37816
About ABG Caulking & Waterproofing
ABG Caulking & Waterproofing of Morristown, Inc. was originally part of the already established ABG Caulking Contractors, Inc. of Goodlettsville, TN; but in 2006 branched off to stand on its own. The business was founded in 1970 by President and CEO Arles B. Greene. Arles still runs the Goodlettsville office, while his brother runs the Morristown office. The ABG Corporation has over 40 years of experience in the caulking and waterproofing field, and is still a leader in the industry. With a combined total of over 350 employees in 6 offices throughout the USA, their teams travel to jobsites far and near making them a global leader in the industry. ABG is a family owned company that has always stood behind its honesty and integrity, and will keep these standards well into the future.
ABG workers travel throughout the United States in their fully stocked vans with all tools, materials, etc. needed for every project. Internationally, crews travel and establish a base near the jobsite to coordinate all needed workers, materials and vehicles from that location. No project is too big or too small for ABG. Ultimately, they strive for quality and craftsmanship on every project. All work is completely guaranteed and every project is finished only when the builder and the ABG foreman are satisfied with the performance and workmanship.