Description
Damp proofing company in New Orleands, Louisiana
410 Olivier Street,
New Orleans,
LA 70114
About Paramount Waterproofing:
Paramount Waterproofing strives to be the best waterproofing solution provider in Louisiana. They are confident in their ability to provide quality work, excellent value and transparent pricing all with that special southern-style hospitality.
The owner had a dream of building a business that would motivate him to get up everyday. Like the spirit of their fellow New Orleanians, they are inspired to transform a city and a state that keeps getting up even when delivered challenging blows.
In 2006, Paragon Waterproofing saw the need for waterproofing solutions that would protect the investments of individuals and companies who continued to invest in communities hit by hurricanes and suffered the affects of economic difficulties. Many contractors have come to the area seeing the opportunity to cash in on short-term projects as a result of the devastation born by the elements, and those contributions were significant. But the company is there to stay.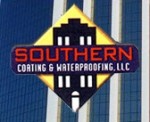 Description
Waterproofing company in New Orleans, Louisiana
2930 Burgundy St
New Orleans,
LA 70117
About Southern Coating & Waterproofing
Southern Coating & Waterproofing, LLC. has been serving New Orleans and the surrounding area since 1978, and they have an invested interest in the preservation of the buildings in this locations.
Their goal is to preserve the exterior skin of your building, thereby protecting the interior surfaces from water intrusion that could lead to internal damage and possible mold growth.
Southern Coting & Waterproofing, LLC. strives to provide services that exceed your expectations by rendering your building watertight and preserving the quality of the building.
They offer a wide range of services such as exterior pressure cleaning, exterior painting, exterior sealant replacement, exterior waterproofing, elevator pit waterproofing and parking deck coatings.
Southern Coating & Waterproofing, LLC. was established in 1978 to serve the New Orleans metropolitan area. Over the years, they have expanded to serve all of Louisiana, southern Mississippi and South Alabama.
They are fortunate to have a workforce employed with them for an average of 20 years. Each of these men take special interest and pride in the work they perform, and many are requested by owners to handle their project when it is time to redo their buildings.
The company provides free estimates and specification preparation to assist the owner in obtaining competitive bids. They take pride in the services they offer and the quality of work they perform.