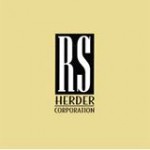 Description
Damp proofing company located in Tucson, Arizona
531 East 28th
Tucson,
AZ 85713
About RS Herder Corporation
RS Herder Corporation was founded in 1977 as an expert installer of waterproofing and damp proofing systems for any structure's situation. They waterproof and damp proof foundation walls, concrete, and flooring. The company uses Krystol products by Kryton International to seal the pores in your new or existing concrete or concrete crick, making them virtually impenetrable to water and moisture.
This in-depth waterproofing reaches below the surface, transforming the concrete into a waterproofing layer unaffected by surface wear or abrasion, giving you a lifetime of protection which can greatly reduce or eliminate costly repairs. As specialized contractors, they carefully evaluate every building situation, home or business and devise just the right waterproofing or damp proofing system.
In industrial and laboratory applications, polymer and polymeric epoxy surface coatings protect concrete floors from heavy traffic like forklifts, resist chemical spills to make it easier to cleans as well as to help prevent bacteria such as commercial kitchens, bathrooms, animal handling and automotive facilities as well as provide conductive-static dissipation.
These Epoxy floor coatings form a hard protective layer to prevent damage. Not only can RS Herder Corporation suggest a specific coating to address your commercial needs, but these surfaces come in a wide array of colors and styles to fit your building. Anywhere you need a polymer or polymeric epoxy floor, coating or deck system, RS herder Corporation has just the products to satisfy those needs.