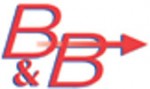 Description
Damp proofing company in Plantantion, Florida
6601 NW 14th St
Suite #4.
Plantation,
FL 33313
About B&B Interior Systems, Inc
B&B Interior Systems, Inc. was started in 1977, providing metal framing, drywall, damp proofing and ceiling installations in apartment units and small offices.
Their office staff is fully computerized, from estimating to accounting to administration. They recently upgraded their computer system with state of the art software that allows them to follow a project from digitized takeoff through estimating to job budget/job costing and general accounting. To implement this they needed to integrate software from two different vendors. These results have proven very beneficial for their staff in regards to operational efficiencies. This has enabled our company to provide more accurate and up-to-the-minute reporting.
B&B Interior Systems, Inc. is constantly exploring the market for products that will increase their productivity, product quality, and end user satisfaction. For example, they are one of a few companies worldwide that has the machinery that allows us to bend steel track to various radius and arc shapes, greatly reducing the cost of framing this type of construction.
The provided by B&B Interior Systems, Inc. are typically the construction that is on the "critical path" of a construction schedule. Knowing this, they understand the concept of "teamwork" as part of the construction process. They make every effort to work with others on site, and in the office, helping to coordinate the efforts necessary to get the project built on time and within budget. They understand this goal also contributes to the entire team's profitability.

Description
Damp Proofing company in Miami, Florida:
101 N.W. 176th Street
Miami,
Florida 33169
About General Caulking and Coatings Company
General Caulking & Coatings Co, Inc opened its first office in Miami Florida and over the past 50 years, has grown to be one of the largest and premier waterproofing contractors in the state. With offices in Miami, Orlando and West Palm Beach, they provide services throughout the State of Florida and the Caribbean.
Since 1958, they have been satisfying the needs of the industry with general contractors, building owners, asset managers and building associations. Their experience, workmanship, financial capacity, safety record, project coordination and efficiency have established the company as one of the most respected waterproofing contractors in the industry.
Their field staff of over 100 is constantly being educated on the latest improvements in the industry by products and designs that have become more demanding than ever. They are licensed and approved applicators for products and systems involving pedestrian and vehicular traffic coatings, joint sealants, membrane waterproofing, integrated expansion joint systems and elastomeric coatings.
At General Caulkings and Coatings Company, Inc, they pride themselves on their hospitality and growing number of clients that have contracted repeat business on my different project. Their successful history allows them to provide maximum insurance limits, unlimited bonding capabilities, statewide licensing and extended warranties that insure confidence and trust in our performance.