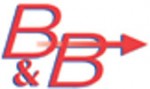 Description
Damp proofing company in Plantantion, Florida
6601 NW 14th St
Suite #4.
Plantation,
FL 33313
About B&B Interior Systems, Inc
B&B Interior Systems, Inc. was started in 1977, providing metal framing, drywall, damp proofing and ceiling installations in apartment units and small offices.
Their office staff is fully computerized, from estimating to accounting to administration. They recently upgraded their computer system with state of the art software that allows them to follow a project from digitized takeoff through estimating to job budget/job costing and general accounting. To implement this they needed to integrate software from two different vendors. These results have proven very beneficial for their staff in regards to operational efficiencies. This has enabled our company to provide more accurate and up-to-the-minute reporting.
B&B Interior Systems, Inc. is constantly exploring the market for products that will increase their productivity, product quality, and end user satisfaction. For example, they are one of a few companies worldwide that has the machinery that allows us to bend steel track to various radius and arc shapes, greatly reducing the cost of framing this type of construction.
The provided by B&B Interior Systems, Inc. are typically the construction that is on the "critical path" of a construction schedule. Knowing this, they understand the concept of "teamwork" as part of the construction process. They make every effort to work with others on site, and in the office, helping to coordinate the efforts necessary to get the project built on time and within budget. They understand this goal also contributes to the entire team's profitability.