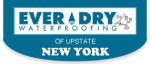 Description
Damp proofing company in Rochester, New York
12 Pixley Industrial Parkway
Rochester,
NY 14624
About Everdry Waterproofing
Everdry Waterproofing of Upstate New York professionals take a personal, one-on-one approach in dealing with homeowners to help them understand their options for creating a safe, dry and livable space in their basements.
Homeowners seeking a basement waterproofing solution rely on Everdry Waterproofing of Upstate New York for complete and accurate information about basement waterproofing. They serve as a resource of information to remedy water problems in basements no matter the cause. They only employ qualified waterproofing consultants and provide free in home estimates for your home and peace of mind. Their waterproofing consultants have been trained to answer questions and provide you with the very best workmanship using the highest quality products in the industry, and always supply you with the most cost effective waterproofing solution.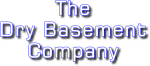 Description
Damp proofing company in Cheektowaga, New York
The Dry Basement Company is a family owned business that has been waterproofing basements and crawlspaces, providing structural repairs and installing yard drainage in WNY since 1977.
No matter what your basement waterproofing or foundation needs, they have seen and repaired every situation over the years with the most up to date techniques and products.
Call them today at 716-777-3004 to schedule a free, no obligation evaluation and remember to ask them about their "no stalking" guarantee.
The Dry Basement Company is dedicated to providing high quality service and total customer satisfaction. We will do everything we can to Meet And Exceed Your Expectations and we are sure you'll be happy working with us.