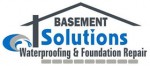 Description
Damp proofing company in Cedar Rapids, Iowa
4532 Walker Street NE
Cedar Rapids,
Iowa 52402
About Basement Solutions:
Basement Solutions is a family owned basement waterproofing and foundation repair company founded and operated locally.  The company is not a nationwide company that cuts corners. Quality, honesty, and integrity are three of the company's core values. Their primary focus has been to acquire and utilize the very best foundation waterproofing and repair materials available in the industry.
Of course, without dedicated employee's, Basement Solutions couldn't provide their services to their clients. They set realistic time frames on their projects and only have a manageable amount of job's at any given time. This allows them to give personalized service and do the highest quality work without the stress of running between jobs all the time.
Their Mission
To make available to the public, a basement waterproofing company that will honestly assess the individual needs of homeowners and their homes.
Basement Solutions wishes to share their wealth of information from being experienced waterproofers and foundation specialists with each homeowner pertaining to their wet basement. They offer several approaches to address each individual situation and advise the homeowner of which solution would best remedy their particular problems.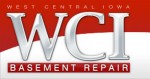 Description
Damp proofing company in Carroll, Iowa
602 W 8th St
Carroll,
IA 51401
About WCI Basement Repair
At WCI Basement Repair, they offer a wide range of solutions to home owners experiencing basement foundation problems. Some of the situations that they can deal with include fixing wet and musty basements, bowed and cracked foundation walls, dirty crawl spaces and basements in need of an egress window system. The company is locally owned and operated based out of Carroll, Iowa. They focus their efforts on making sure that you get the best possible care for your home, which is your largest and most important investments.
As a locally owned company they make their first priority your satisfaction and the health and safety of your home and family. WCI Basement Repair offers a wide range of solutions to customers experiencing basement and foundation problems. Some areas that they specialize in are exterior and interior waterproofing for damp and musty basements, fixing settling or cracked foundations with underpinning piers, providing crawl space repair with vapor barriers, and installing egress window systems. Every system design is a customized solution tailer to homeowners needs and it is not a "one-size fit all" answer to the problem. Their core values include honesty and integrity, which allows them to offer quality solutions at a fair price without hiding anything from their customers.