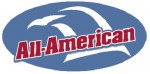 Description
Damp proofing company in Atlanta, Georgia
2550 Fairburn Rd. SW
Atlanta,
GA 30331
About All-American Waterproofing Company :
Founded in 1961, All-American Waterproofing Company has solved thousands of waterseepage and structural problems through the metro Atlanta area.
The company was been waterproofing basements and crawlspaces for over 50 years, they are family owned and provide the highest quality work with the highest quality materials.
They offer free, customized ppraisals based upon the type of work you may need such pressure relief systems inside or outside, crawl space, sump pump installation, or any other below-grade remediation.
All-American Waterproofing company is a BBB A+ Accredited Business.

Description
Damp proofing company in Waycross, Georgie
405 Albany Ave
Waycross,
Georgia,
31502
About Ware Paint & Drywall, Inc
Ware Paint & Drywall, Inc. specializes in commercial and light industrial projects. Some of the commercial projects that the company specializes in is schools, hospitals, nursing homes, county/city jails, federal prisons, build-outs, renovations/remodels, and courthouses, but has done many other types of commercial projects as well. The company has assisted Architects, Contractors, and Owners with things such as budgeting, design/build, specifications, QC, and value engineering. Ware Paint & Drywall, Inc. works in various parts of Georgia from its hometown of Waycross, Georgia.
It is a member of the Painting & Decorating Contractors of America and also a member of the Walls & Ceilings Association. Parex, Inc. Most people chose Ware Paint & Drywall, Inc. as its medallion applicator for the EIFS system, which makes them one of four companies awarded this honor in the state of Georgia in 2007.
Ware Paint & Drywall, Inc. has an excellent safety record. Weekly attendance of company safety meetings is mandatory where such topics as OSHA rules and regulations, proper equipment and tool use, emergency procedures, etc. are covered. According to the company's insurance agency, It has one of the lowest experience modification factors in our industry.
Ware Paint & Drywall, Inc. prides itself in being a competitive, quality driven company that is continually growing. Although the company strides for growth, it still holds to the original concept of getting the work done in a timely manner and to the complete satisfaction of the Customer.