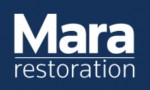 Description
Damp proofing company in Oreland, Pennsylvania
150 Roesch Ave
Oreland,
PA 19075
About Mara Restoration
Incorporated in 2008, Mara Restoraton is a woman-owned, full-service masonry restoration and preservation contractor, specializing in commercial and historic properties. Founded by a veteran in the industry, Patricia McNamara, Mara restoration works with general contractors and government agencies in Pennsylvania, New Jersey and Delaware, as well as private accounts in the Philadelpia area.
The company's mission is to bring unsurpassed masonry restoration services to building owners and property managers in the tri-state area. Exhibiting the highest standard of customer service and workmanship.
The Mara Restoration team has extensive experience in property preservation. From Brick/Stone pointing to waterproofing and everything inbetween. They are committed to superior workmanship and utilizing contemporary methods for the best possible results. They have expanded our leadership team to include a mix of existing leaders from Mara Restoration and members of Jamison Masonry Restoration, post-acquisition.
Mara Restoration offers a range of Remedial Damp-proofing Systems from Electro Osmotic through to the various Chemical Systems. They are installed by trained operatives to meet the various standards within the industry. Long term guarantees are offered along with the benefit of an independent insurance backed guarantee. All the operatives are directly employed by the company which extends to the re-plastering service that forms the integral part of the Remedial System.