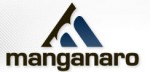 Description
Damp proofing company in Beltsville, Maryland
6405-D Ammendale Road,
Beltsville,
Maryland,
20705
Manganaro Midatlantic
Manganaro Midatlantic is an award-winning subcontracting firm specialized in quality masonry, drywall, acoustical ceiling work, concrete, and masonry restoration in commercial buildings throughout the mid-Atlantic region. Their long list of completed projects includes schools, health care facilities, commercial, government, and multiple occupancy residential buildings. Their success is based in their close partnerships with their clients working together to ensure the highest quality of work, on time and on budget based in more than fifty years of experience
At Manganaro Midatlantic, they are committed to providing you with the highest level of professional service in the industry. They work together with their clients to finish projects as a cohesive team strengthened by their dedication to quality, competence, integrity, communication, safety, and care.
Their reputation is built upon a foundation of ethical business acumen paired with the highest levels of technical expertise managed efficiently through our coordinated communication and management systems.
As a single-source provider of Drywall, Masonry, and Restoration Services, we are able to minimize your management time and maximize results through our comprehensive systems, highly-trained teams, and unique, results-oriented approach.