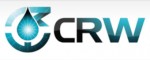 Description
Damp proofing company in Wapahu, Hawaii
94-260 Pupuole Street,
Waipahu,
HI 96797
About CRW (Commercial Roofing and Waterproofing Hawaii, Inc)
CRW is Hawaii's leader in excepional commercial roofing systems and residential roof installations, roof maintenance, waterproofing, damp proofing, dianostic repair and installation of BIPV.
As an innovative team of professionals capturing over 130 years of combined industry experience, they look forward to continuing to bring the island the latest in cutting edge technologies that deliver exceptional value and environmental sound practics such as solar pannel installations.
CRW will continue to progress with the products and technologies that are ever changes tin this industry like green roof installations, while upholding their commitment to their core values of integrity, innovation, accountability and a passion to exceed their client expectations.
CRW is also a member of the National Roofing Contractors Association.
CRW covers the full spectrum of the roofing, waterproofing and damp proofing industry, having installed nearly every kind of system, from the purely functional assemblies that are highly visible and aesthetically pleasing that fit within today's "Sustainable Initiatives". Their systems reduce energy consumption through a multitude of energy efficient products and systems for specific applications including solar reflective specialty coatings, and a new generation of technologically advanced PV energy systems.
Since all roofs do not require new roofing assemblies, CRW is also able to identify water intrusion problems and can recommend remedies that allow time for larger budget cost solutions. The company prides itself on tackling extremely difficult projects and provides continuous communication throughout each project.