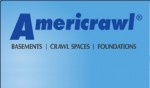 Description
Damp proofing company in Indianapolis, Indiana
6050 Churchman Bypass
Indianapolis,
IN 46203
About Americrawl Inc:
Americrawl, Inc is a family owned and operating crawl space, basement and foundation service company owned by Mark Ralph. Founded in 1993, Americrawl continues to uphold an outstanding 50-year legacy established by the Ralph family in the home improvement, building and building products industries. Well-known and respected by thousands of pleased customers, the Ralph name and Americrawl epitomizes what enduring tradition is all about: integrity, quality and satisfaction.
The Americrawl team is unsurpassed in knowledge and experience in crawl space, basement and foundation remediation and upgrade. Their solutions include the most scientifically based and technologically-advanced systems in moisture control, drainage routing, encapsulation, foundation underpinning and basement wall stabilization. Due to their systems that are proven effective, they include a lifetime transferable warranty with most installations.
Decades of quality service and guaranteed results make Americrawl, Inc not just a wise choice but the only choice when it comes to foundation improvement.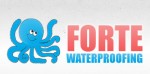 Description
Damp proofing company in Mishawaka, Indiana
1901 N Cedar St,
Mishawaka,
IN 46545-6466
About Forte Waterproofing
Forte Waterproofing is a specialist waterproofing and damp proofing company that fixes your water problems for good. It is a family owned business with over 50 years of satisfied customers, both residential and commercial. Their owner Mark Forte is hands-on with every project to make sure you get a permanent solution for an honest price. Forte Waterproofing technicians are certified foundation specialists. The business is license, bonded and insured. They stand behind their work with their lifetime transferable warranty.
Forte Waterproofing provides 100% reliable waterproofing and dependable protection season after season. They have served both residential and commercial customers in Indiana, Michigan, and Northeast Illinois for more than 50 years and still counting.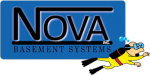 Description
Damp proofing company in La Porte, Indiana
2465 N State Road 39
La Porte
IN 46350
About Nova Basement Systems
Nova Basement Systens is the exclusive basement waterproofing contractor, repairing damp, wet and leaky basements in Indiana and Michigan. They provide wet basement repair in La Porte, Goshen, Crown Point, Logansport, Portage and everything in between.
They are a member of the internationally renowned Basement System, Inc. basement waterproofing network, where you will find a network of dealers devoted to the important guidelines of respect, integrity and responsibility.
Nova Basement Systems has experience installig waterproofing solutions in thousands of wet basements and crawl spaces using Basement Systems' patented Basement Waterproofing Products.
Their company specializes in services such as eliminating water in basements, sump pump installation, basement repair, crawl space encapsulation, foundation repair, moisture control, and more.