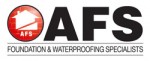 Description
AFS is a locally owned damp proofing, waterproofing and foundation repair company. It is a local Basement Systems® dealer in the Alabama area. They serve Mobile, Montgomery, Birmingham and many outlying areas, including Dothan, Hoover, Huntsville, Tuscaloosa, Decatur, Auburn, Columbus and nearby.
As basement waterproofers and crawl space repair experts, they are locally owned and operated contractors who have been in business since 2003.
Since 2003, homeowners from all areas across the state of Alabama have trusted their foundation repair services because they provide nothing but excellent customer service and the highest quality of workmanship. At AFS, they understand your home is a major investment and you can be confident knowing they have the expertise to fix your foundation the right way.
As a certified Basement Systems® dealer, they have exclusive access to a wide variety of waterproofing products that have been used in over 200,000 basements since 1987.
Each of their products includes a written, transferable warranty and the backing of an international network that's dedicated to keeping basements and crawl spaces dry all the time!
During your Free Estimate, their waterproofing specialist can answer any questions you may have about your wet basement or crawl space.
At AFS Foundation & Waterproofing Specialists, they offer free, no-obligation waterproofing quotes to homeowners within their service area.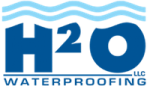 Description
Damp company in Birmingham, Alabama
5508 Eastcliff Industrial Blvd.
Birmingham,
AL 35210
About H2O Waterproofing
H2O Waterproofing provides homes and businesses throughout Birmingham, Alabama, and the surrounding areas protection against water intrusion by using the most innovative and effective drainage technologies and waterproofing sealants available. From polymer-modifies asphalt membrans, foundation boards, and strip drains. Their goal is to design a personalized system that will never allow water to enter your home or business.